Skeleton King Kong mod
Thanks for choosing Marvec e cigarette. This product`s logo and structure are exclusive, even including the structure of the bottom button. The lowest resistance(on the condition of same material) and most applicative battery models are incomparable in mod e cigarette area, in order to smoothly meet the requirments of battery models and resitance for global e cigarette fans.
Intro
1. Materials and colors:
Cupronickel
Oxygen-free pure copper
Militray brass
All are compatible with imported epoxy resin fingerprint-texture button.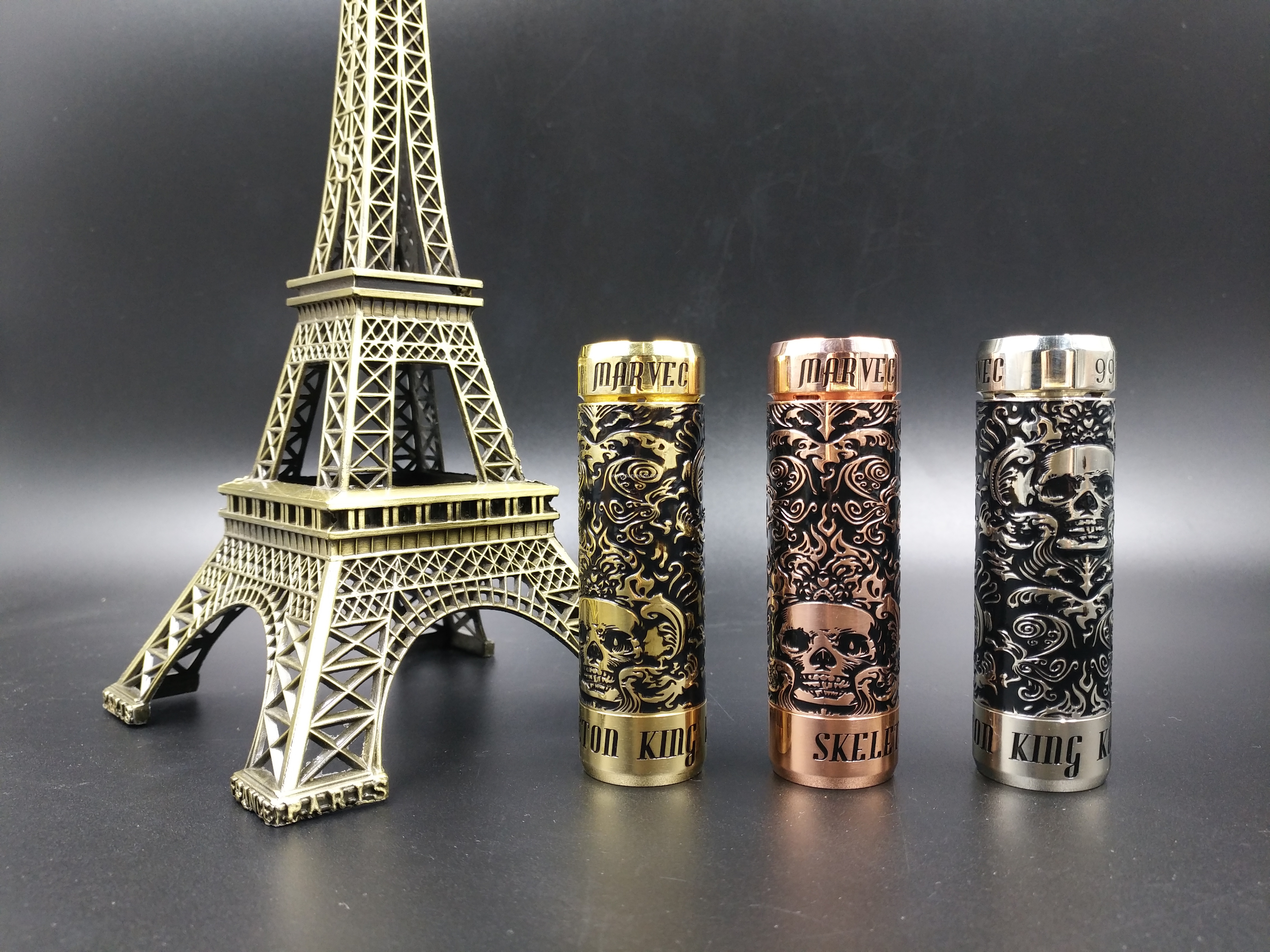 2. External dimension
Outer diameter: 26mm
Length: 85.50mm
3. Surface processing
Etching, manual grinding, glossy finish, manual oiling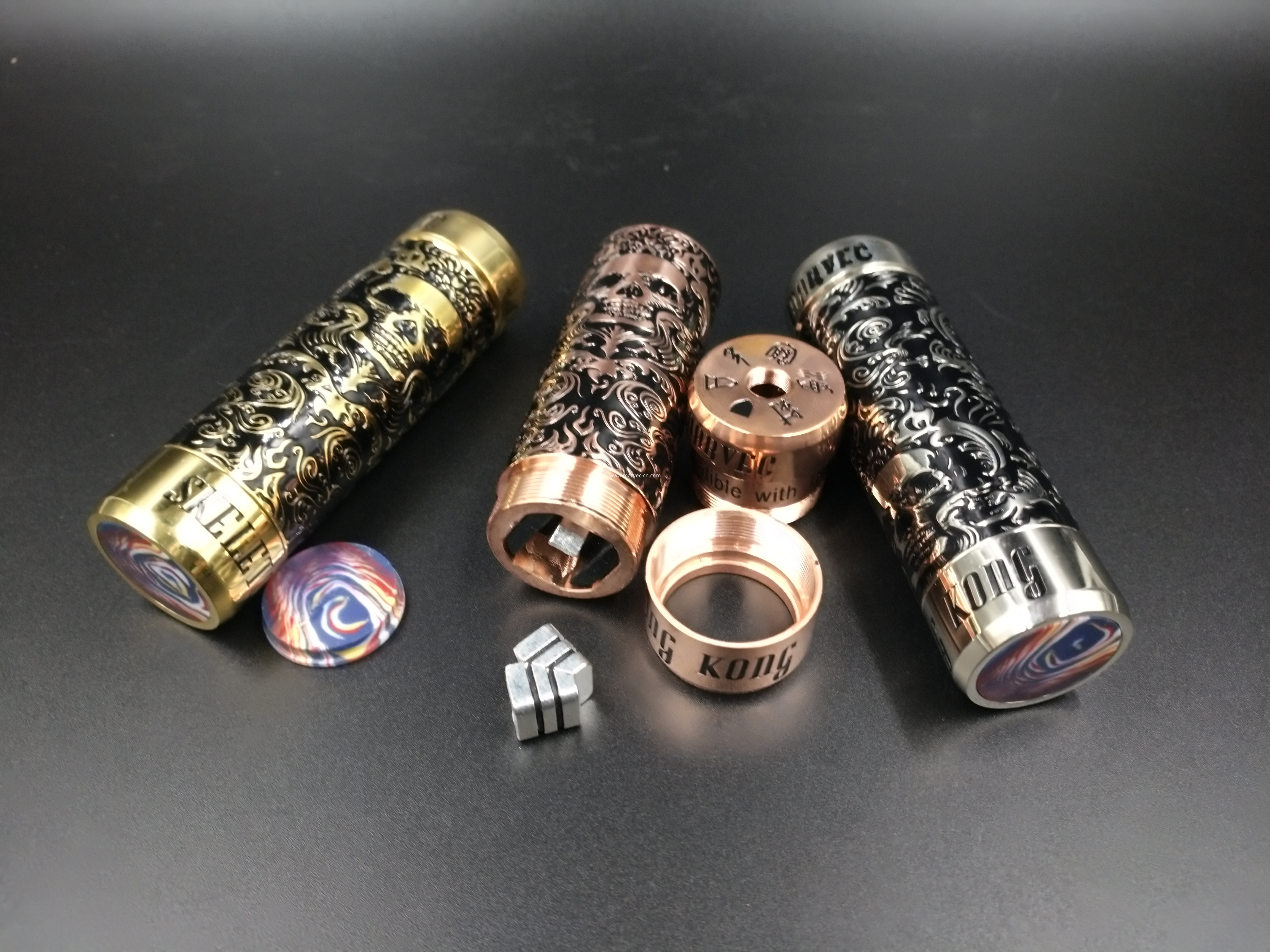 4. Structure
Resin bottom button, no spring, no magnet. The electrode is oxygen-free pure copper with silver plating, which can conduct electricity widely. Lowest inner resistance, top extension connects any 510 thread Atomizer. Without top electrode, connects body by thread.
5. Applicative battery models
18650/20700/21700/18350*2(in series)/18500(additional electrode)
6. Thread: 510 thread
7. Packaging
Inner package: PMMA+stainless steel.
Outer package: cowhide paper box.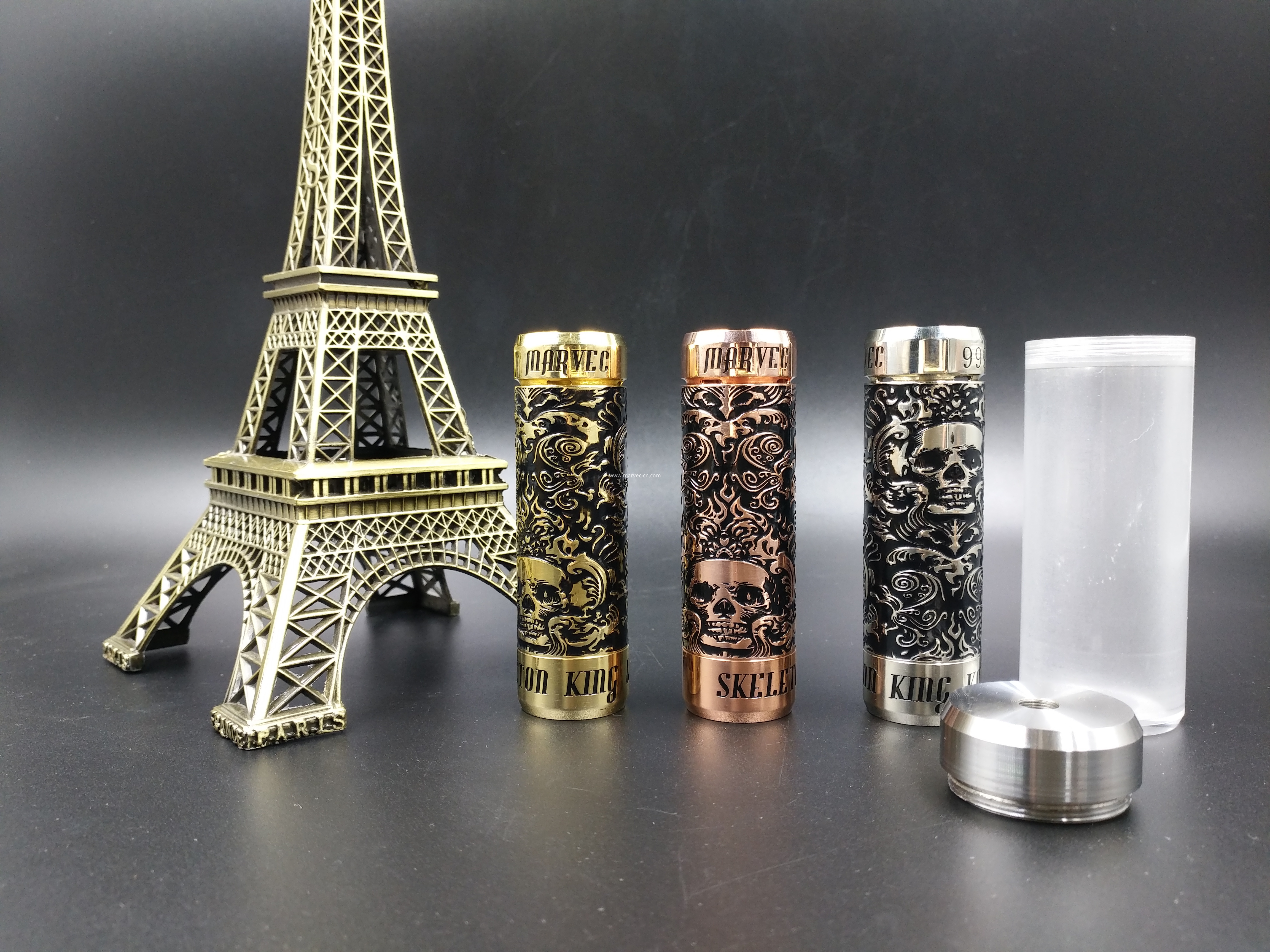 8. Warning:
1. Please do not use fake batteries.
2. Please do not use broken skin batteries.
3. Please do not use the atomizers of short circuit or bad connection.
Security depends on how you make the e cigarette works.
Enjoy your Marvec vaping!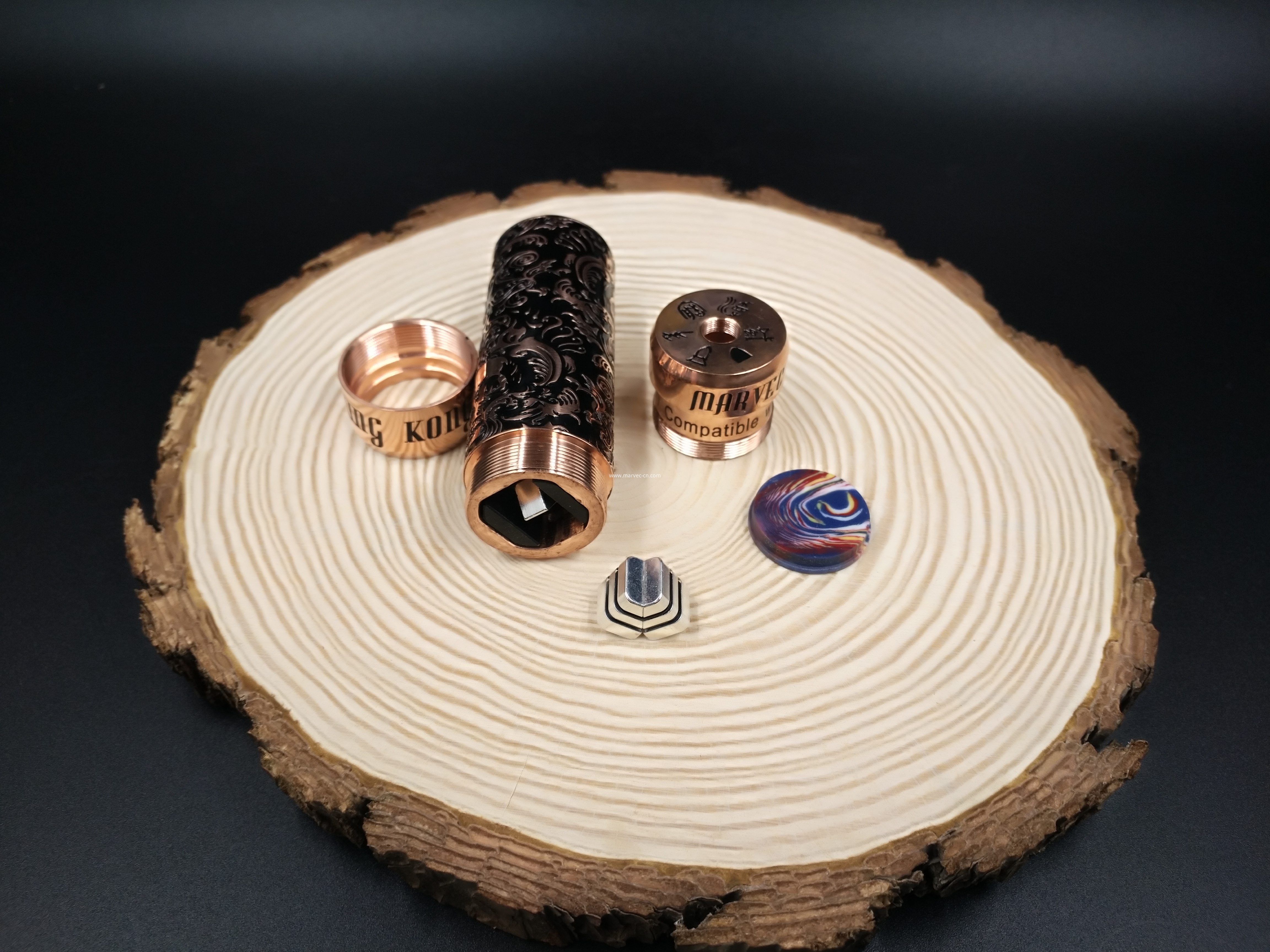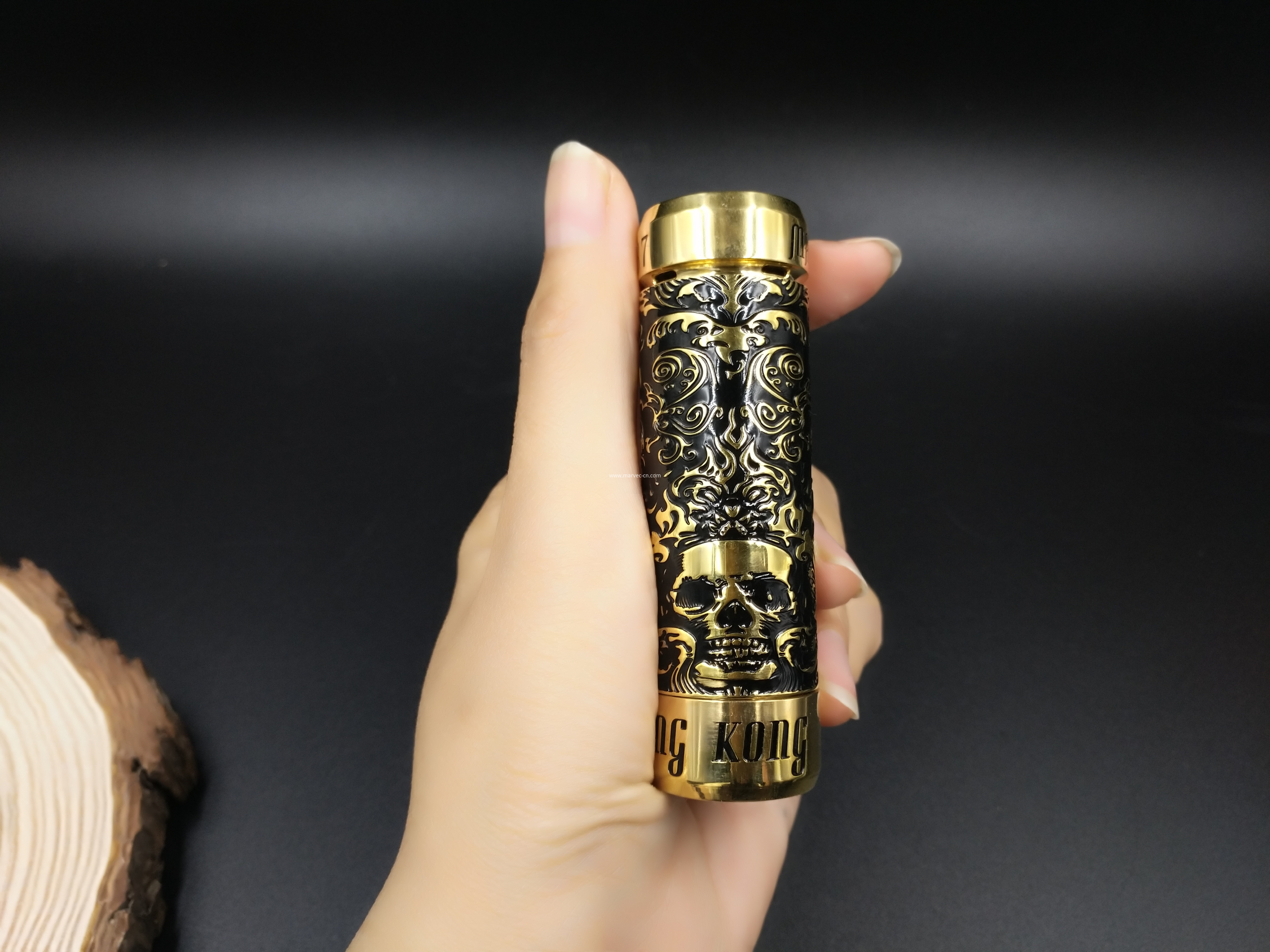 The Editor: Nic liu
Dongguan Marvec Electronic Technology Co., Ltd